Tabulate's Proprietary Technology Platform Keeps Your Vital Financial Metrics At Your Fingertips.
Tabulate's technology was built with restaurant and bars in mind. Our accounting & payroll platform, analytics tools and reports are tailor-made for this industry, providing unmatched accuracy and business insights. With our on-demand technology, your financials are always just a click away on your mobile device or desktop.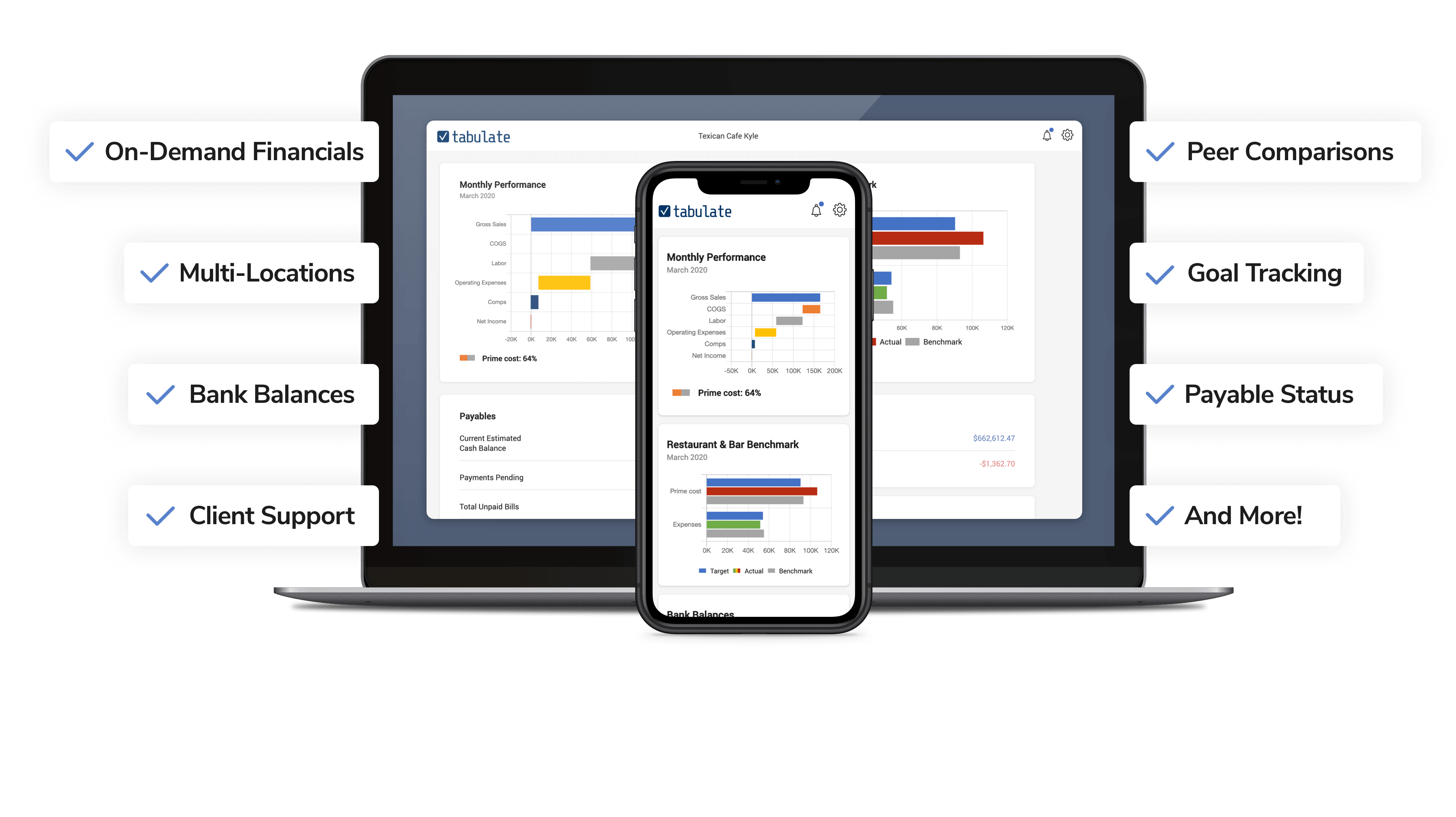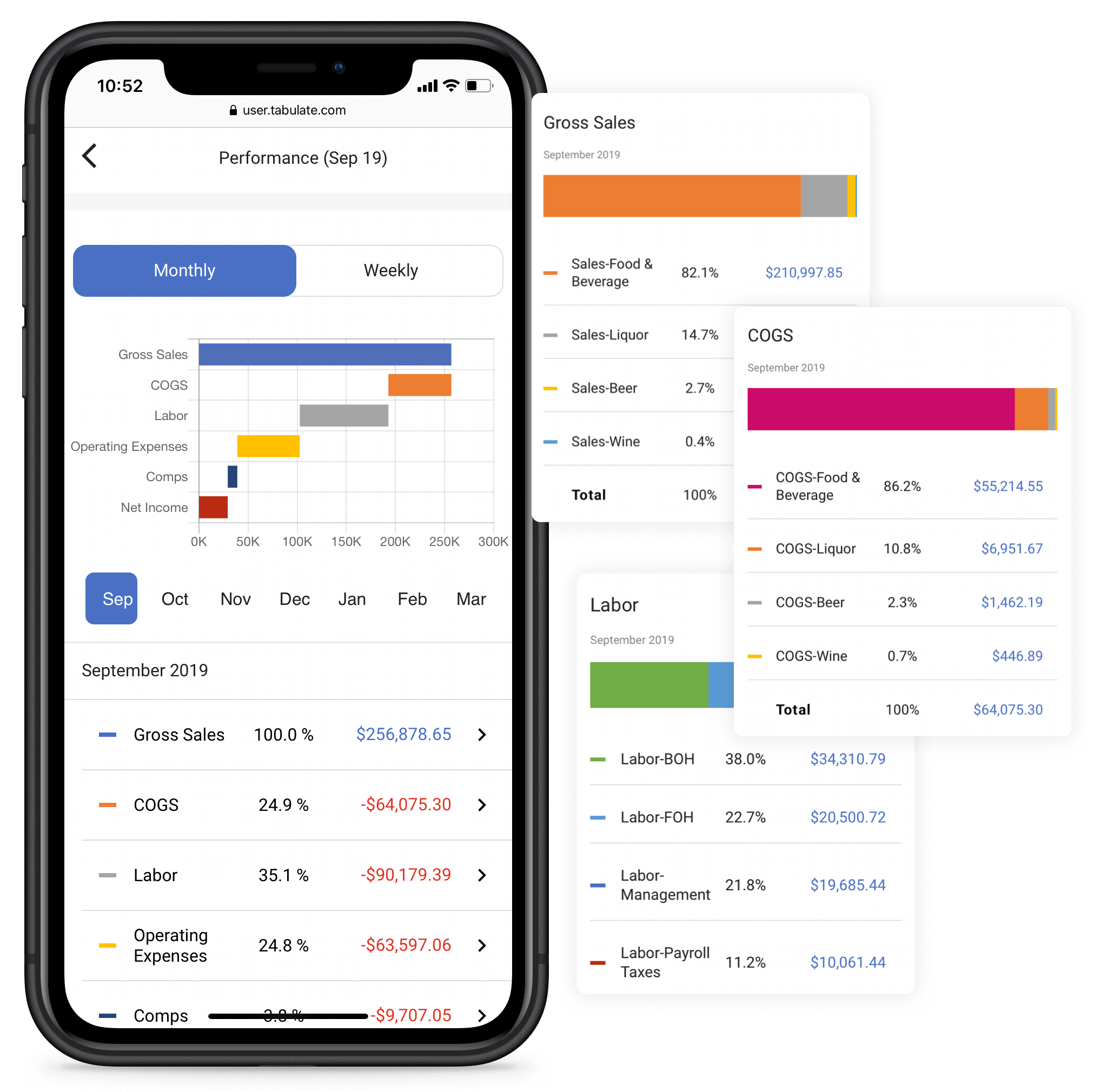 Financial Performance Trends
Review trending sales, COGS, labor, prime costs, expenses and income on a monthly or weekly basis.
Competitive & Target Benchmarks
Analyze your financial performance versus goal and see how you stack up verses the competition.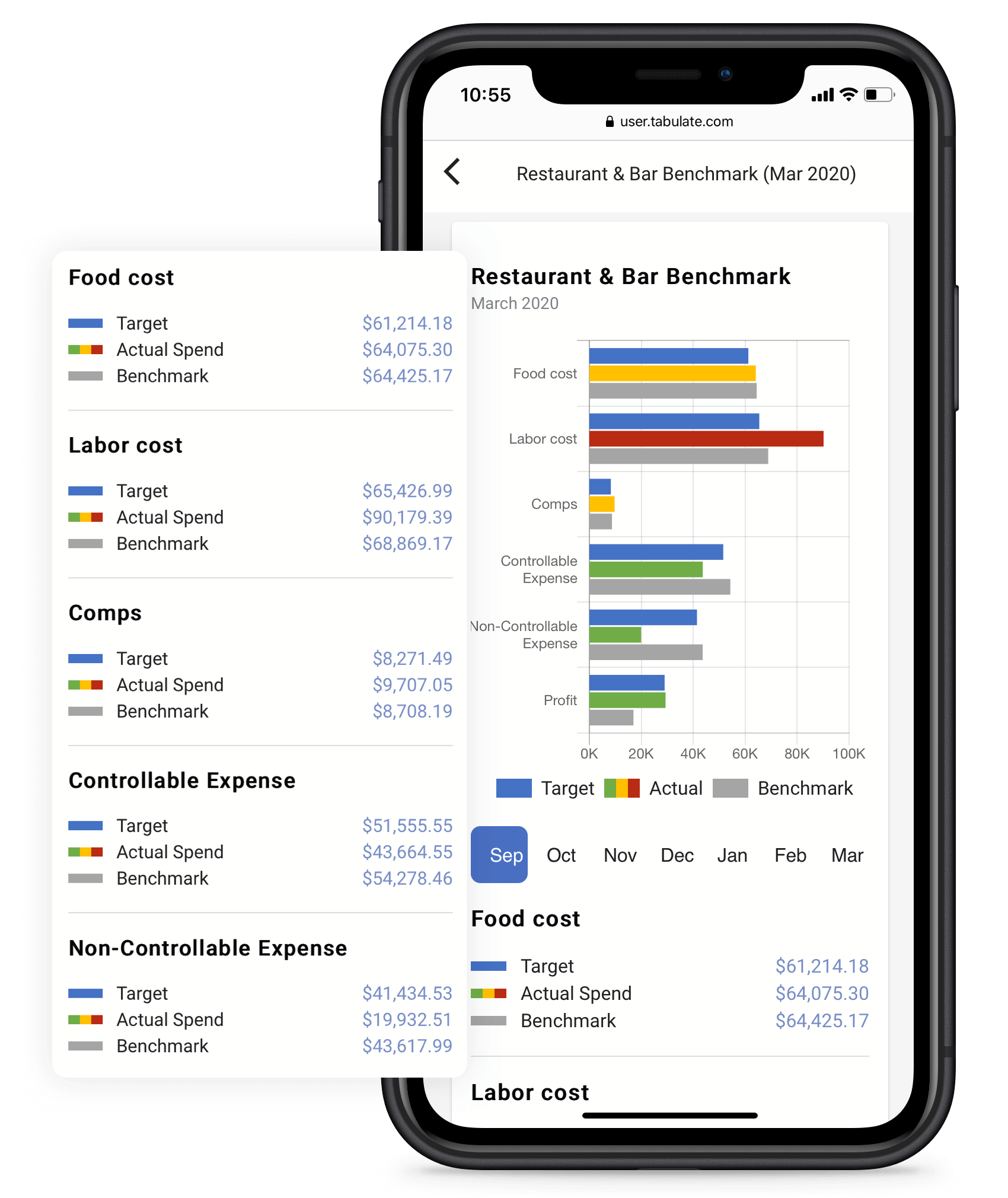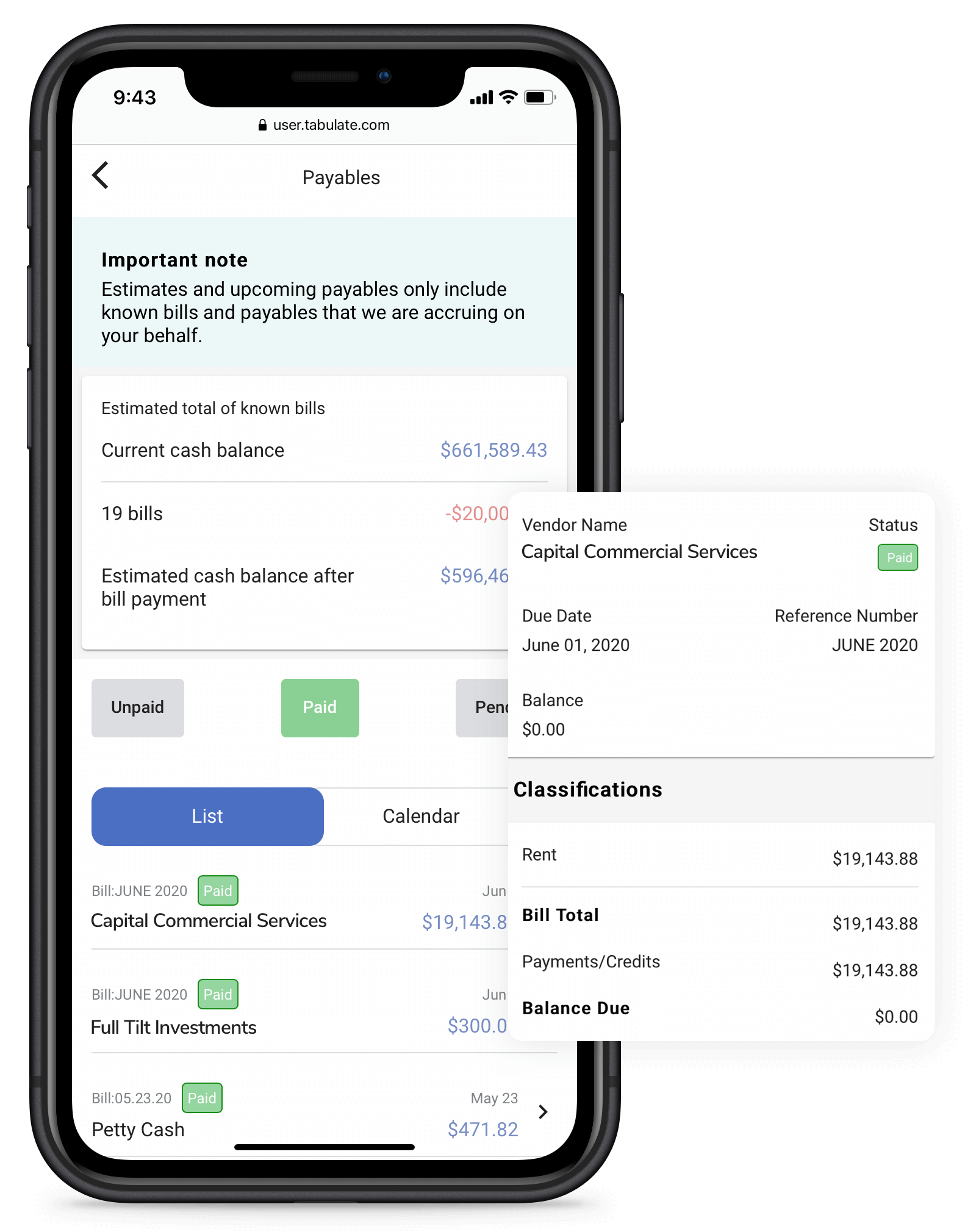 Accounts Payable Tracking
See the status of each bill (paid, pending, unpaid) and review current bill details including date, classification, and balance due. Send feedback to Tabulate any time within the platform.
Vendor Payment Details
Review bill and vendor payment status. Drill-down on details for each transaction including classification and balance due.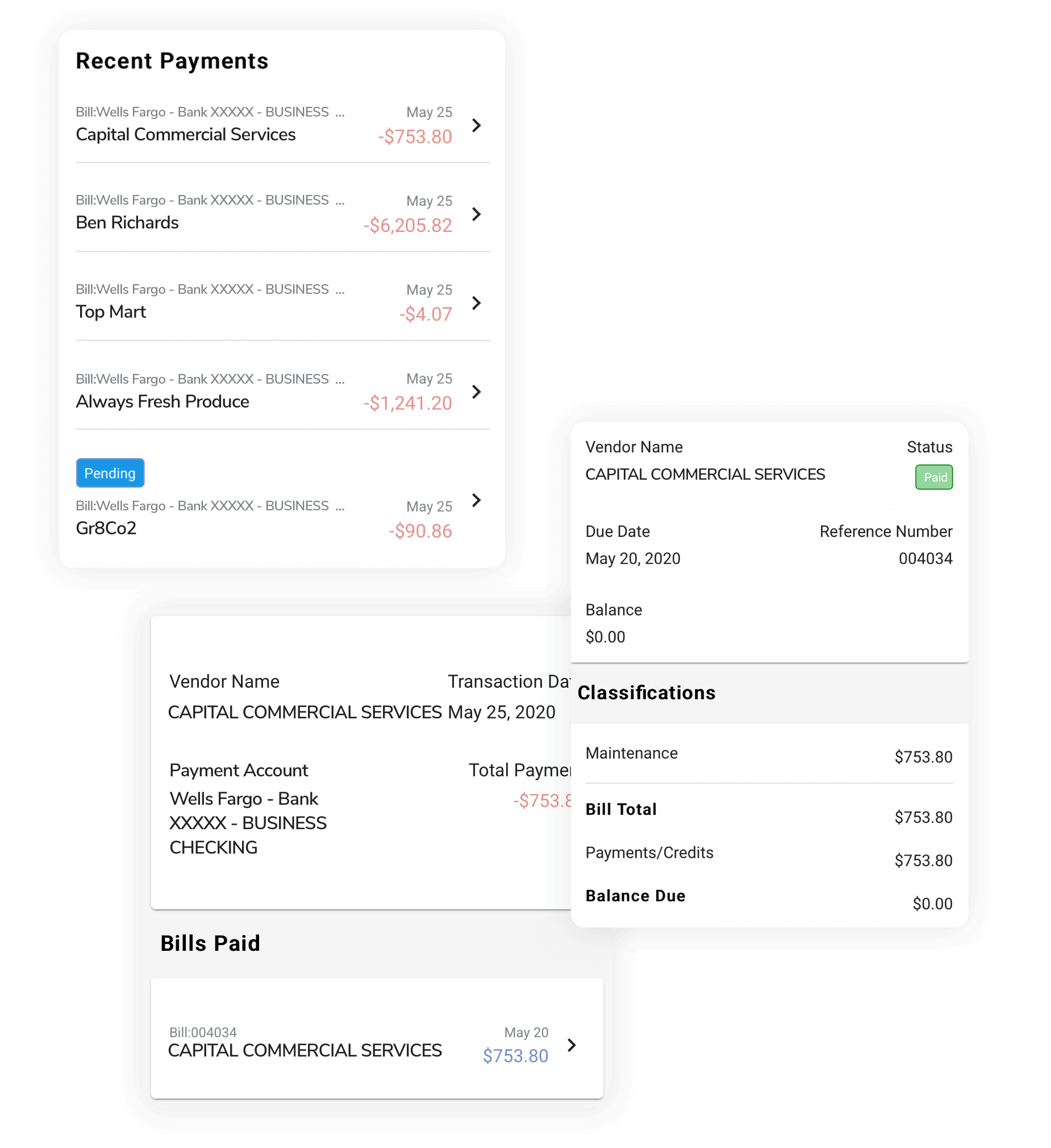 Advanced Analytic Tools & Custom Reports
Customize your financial reports and create in-depth analysis using Tabulate's reports database and analytics tools.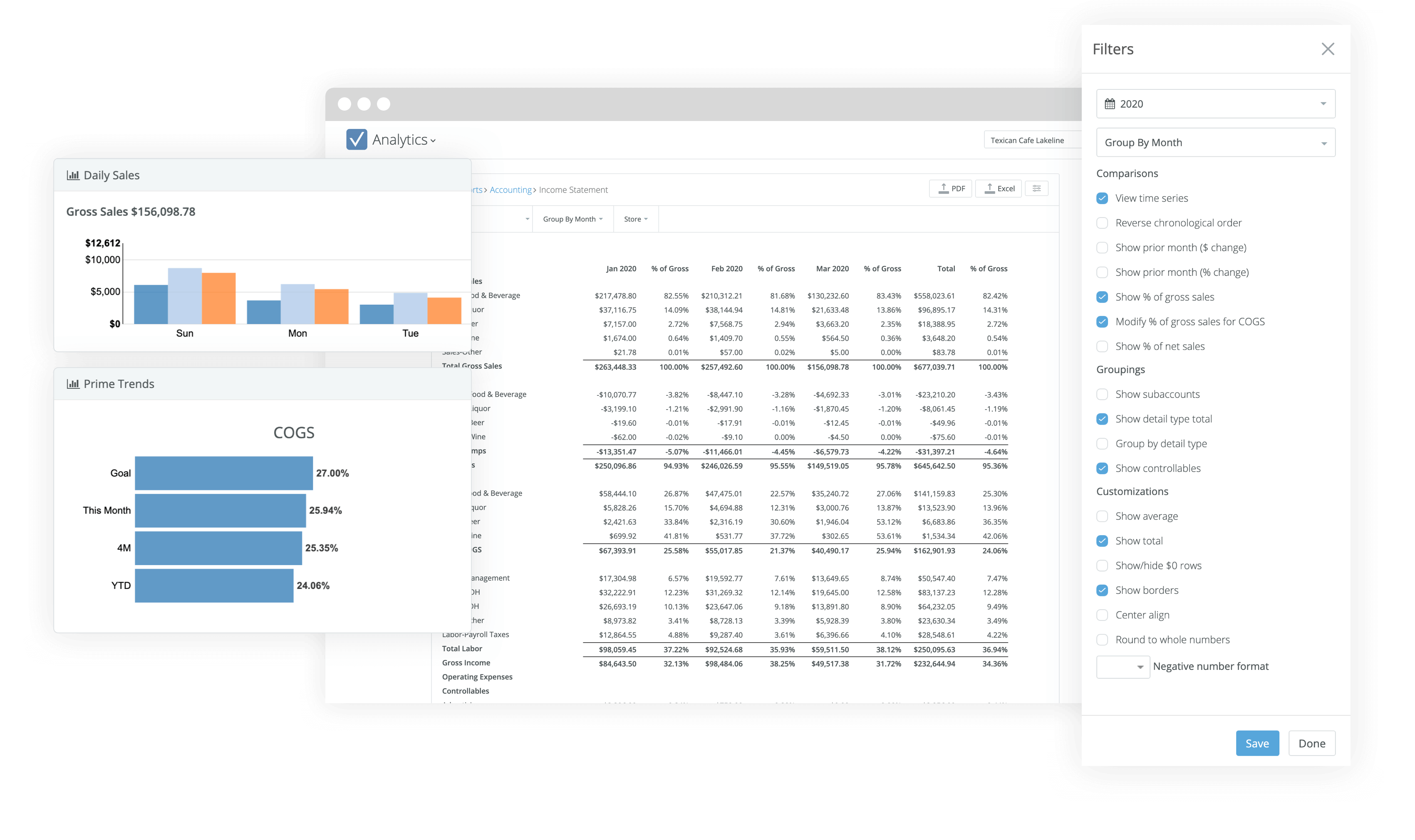 Tabulate provides a collection of reporting and analytics to help make data-driven decisions. Keep track of your expenses and inventory, find where your business may have the most waste, compare data week-over-week and year-over-year, and learn how you're performing against our trend analysis. With Tabulate, you know your numbers.
The weekly snapshot and prime reports are invaluable in monitoring how we're doing.
Ron Manager
The Hare & Hound
Let us take care of your bookkeeping and payroll so you can focus on running your business
Get Started