We'll help you succeed.
We go above and beyond monthly financial statements to take the guesswork out of decision-making.
Accounting Statements
View financial statements and other accounting reports.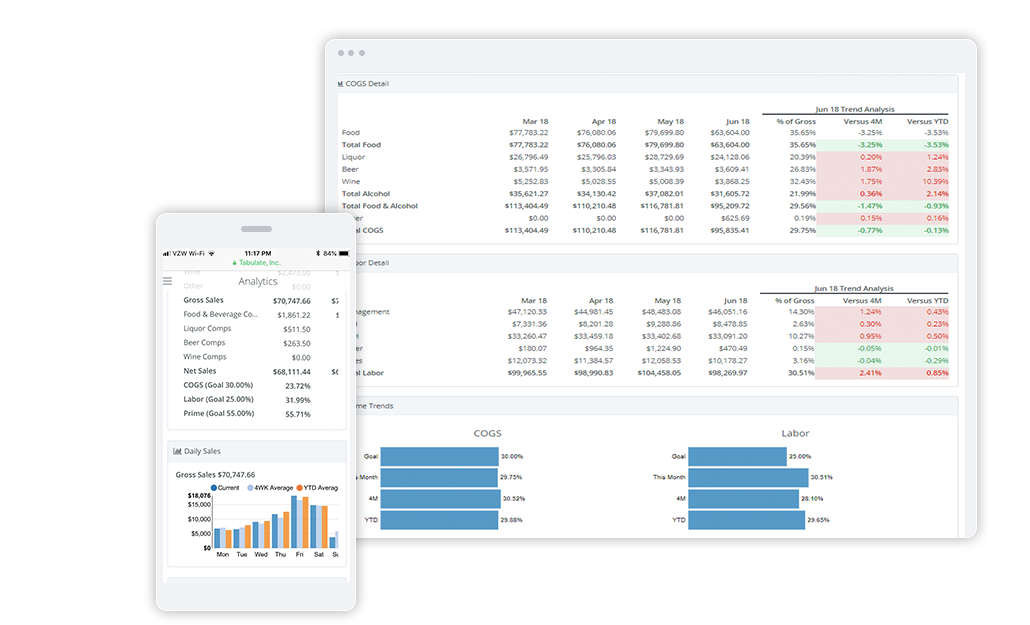 Weekly Snapshot
View a weekly summary of sales and prime performance.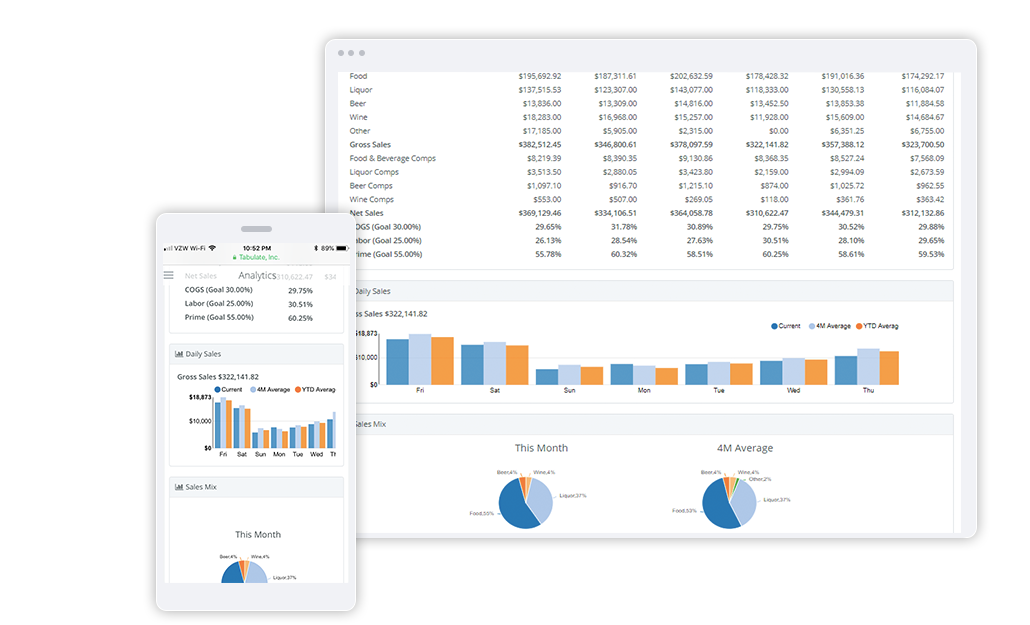 Prime
View sales and prime performance over time.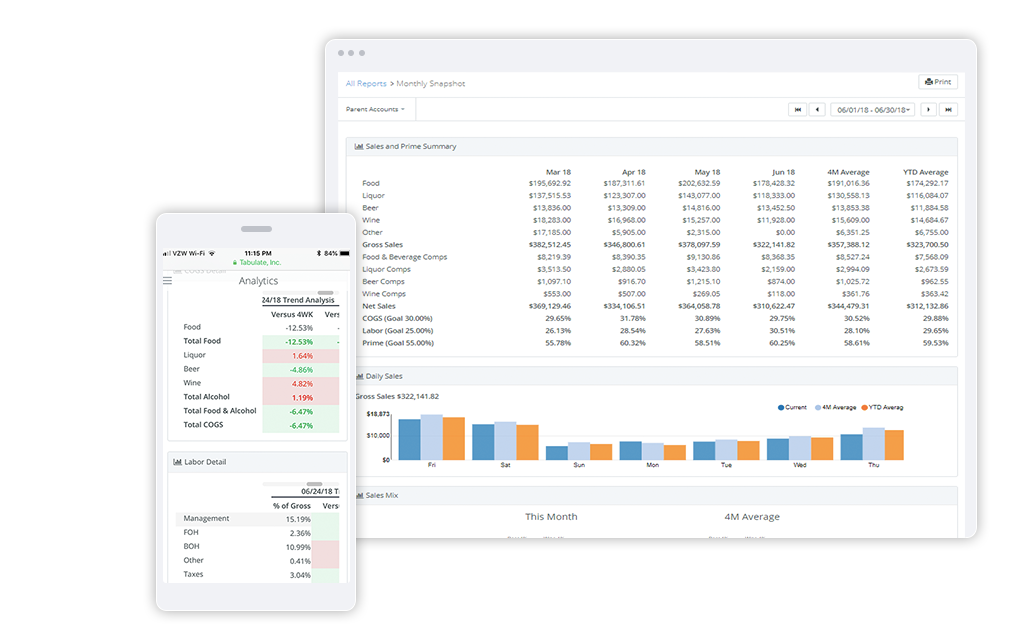 Daily Summary
View sales, deposits, and other Daily Summary inputs over time.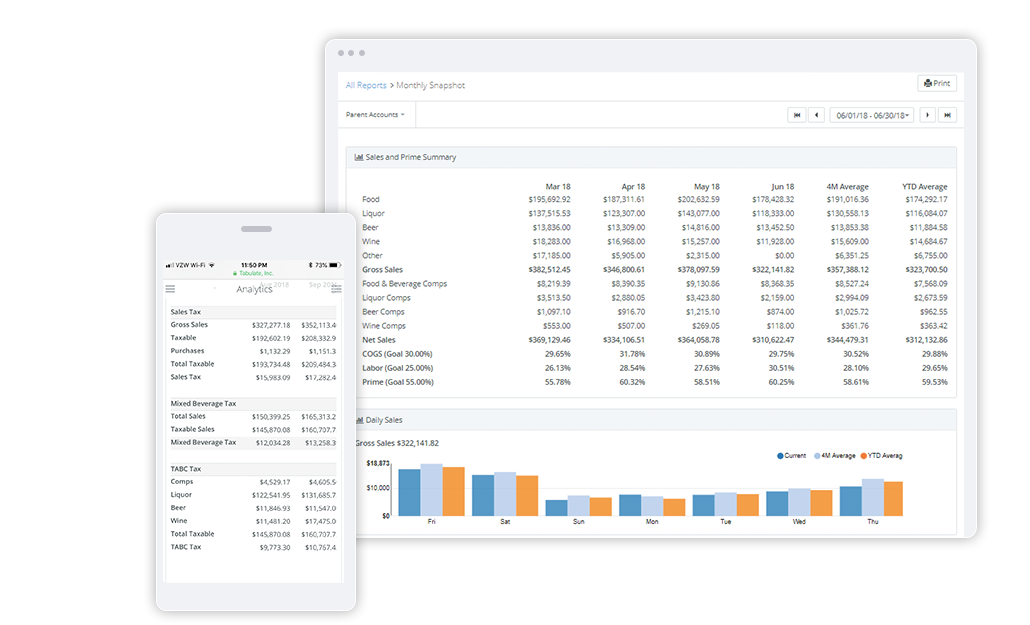 Transactions
View a list of historical bank and credit card transactions.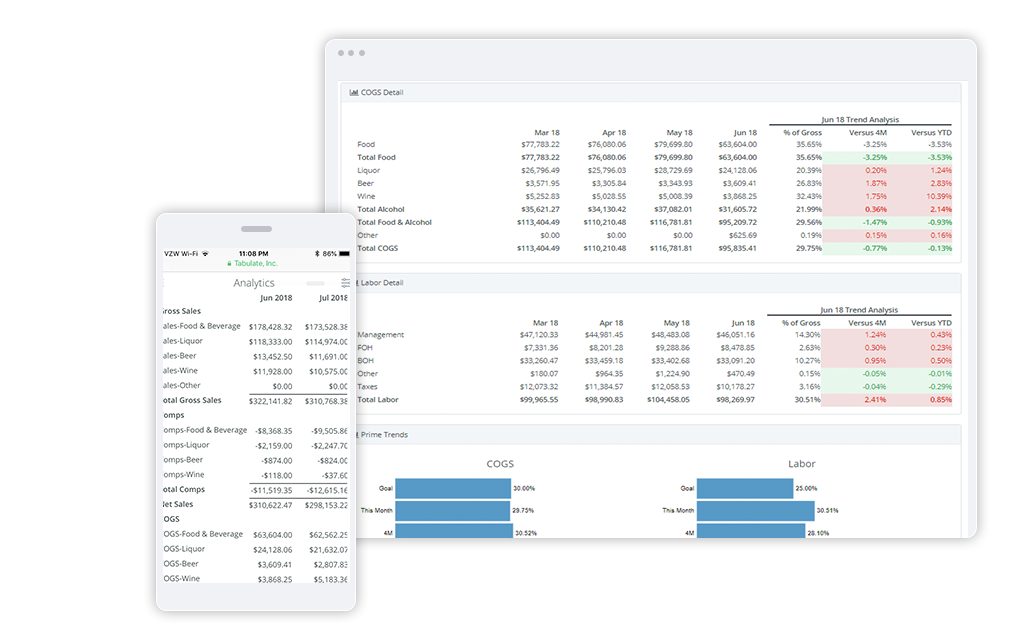 Vendors
View amounts owed and vendor activity.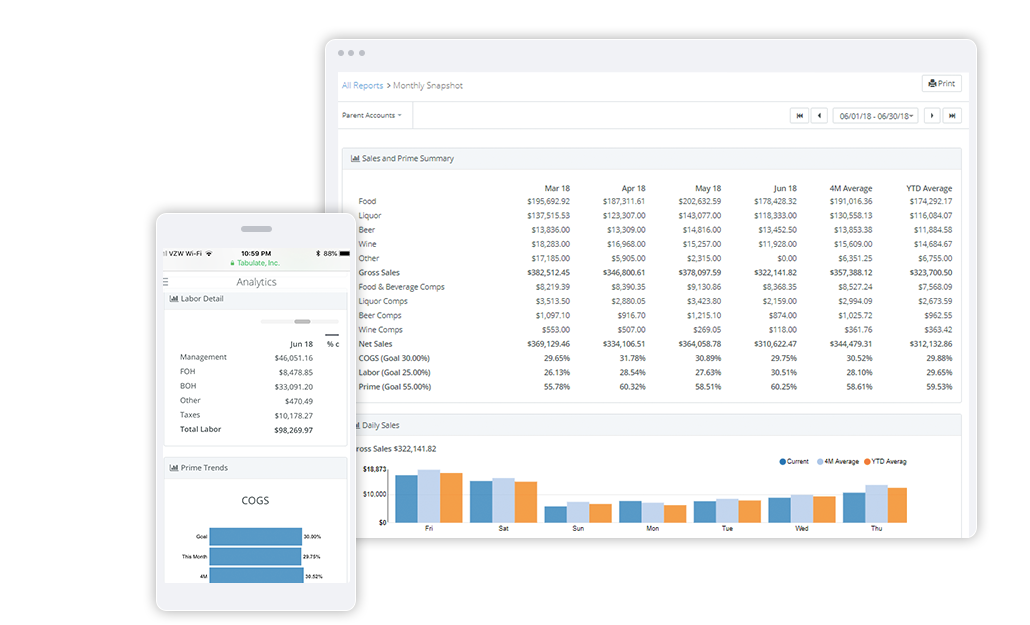 Sales Tax
View information required for sales tax reporting.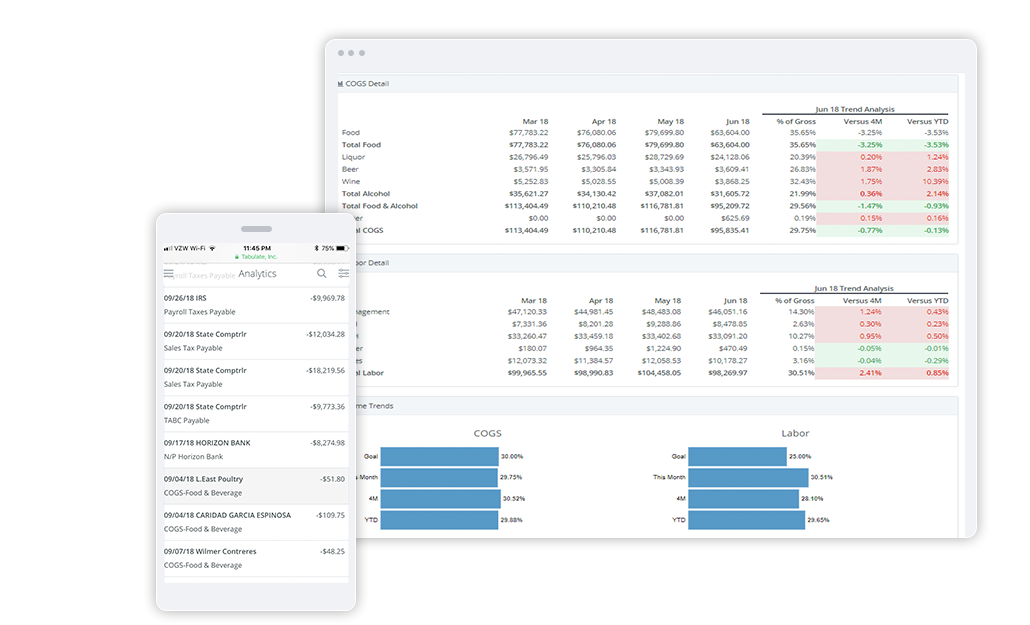 Inventory
View historical inventory counts, prices, and balances.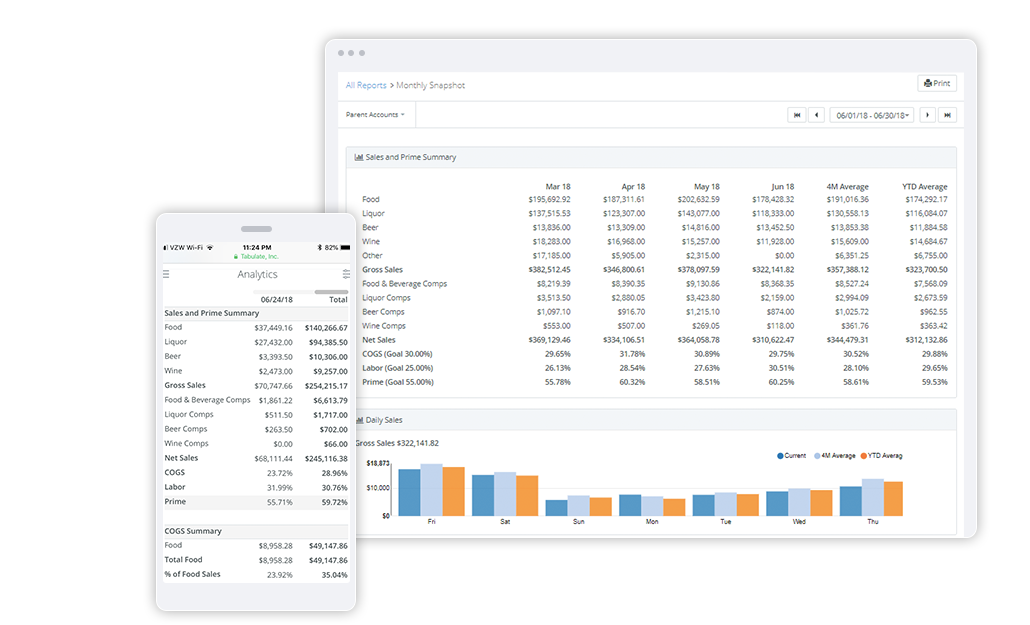 Our Reports Feature:
Accounting Reports
Consult your customary financial statements and accounting reports including income statements, balance sheets, statement of cash flows, general ledger, trial balance, accounts lists, journal entries, and more.
Daily Summary Reports
Compare deposits, sales, comps, and other receipts and adjustments over time and on a daily, weekly, monthly, or any other period basis.
Prime Reports
View costs of goods sold and labor expenses as percentages of sales for weekly, monthly, and other periods, as well as corresponding trend analysis and performance tracking versus prime cost goals.
Transaction Reports
Examine bank and credit card transactions and classifications over any period of time.
Consolidated Reports
Review accounting and other reports for multiple stores on a consolidated basis, as well as on a store-by-store level for each individual location.
Inventory Report
Observe historical inventory counts, prices, and balances over time.
Better Data
Tabulate provides a collection of reporting and analytics to help make data-driven decisions. Keep track of your expenses and inventory, find where your business may have the most waste, compare data week-over-week and year-over-year, and learn how you're performing against our trend analysis.
With Tabulate, you know your numbers.